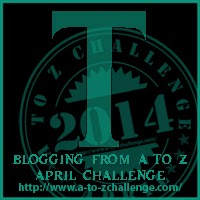 Okay so another obvious one. But one of the things I remember as a kid was when our enormous family all got together for barbecues and dinners. I remember chasing fireflies with my cousins, while adults sat and chatted on the back patio, eating steak and hamburgers and watermelon. And sneaking sips of my Uncle John's bourbon and coke. You can read more about that in my post Mint Juleps and the Time Machine.
I tried to capture that feeling with the Thulukans. La Fi's husband is Erik Thulukan, III, but started calling himself Thulu at a young age and it stuck. While La Fi has only her grandmother, Nana Fae, Thulu has this gigantic family. One brother, two twin sisters and a large assortment of cousins, aunts, uncles and grandparents.
Their Saturday afternoon barbecues are an important part of the family dynamics. It's where La Fi got her nickname. It's where she met her best friend, Ally, Thulu's cousin and Ally's friend Lynda-Jean, who figured so prominently in Relics. 
When I write those barbecue scenes, my own memories of summer nights out in the backyard, running and yelling with my cousins bring back the smells of fresh-cut grass and the ease of a simpler time. I wanted that for my series – a respite from the chaos that surrounds Thulu and La Fi.
What will  tomorrow's word be? Come back for the letter "U" in the challenge.
Be sure to check out the rest of the cool blogs in the challenge!  A to Z Challenge.