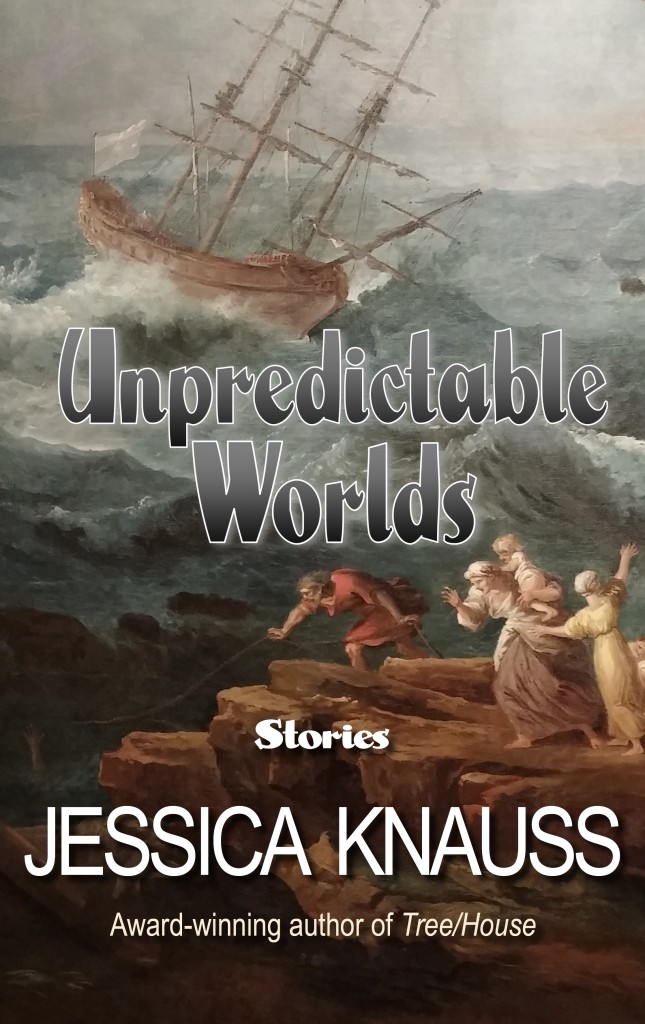 Unpredictable Worlds
A teacher controls her students with an edible microchip. A reporter turns into a rhinoceros. A couple's efforts to eat local go frighteningly awry. If you're looking to be surprised, puzzled, or just plain entertained, pick up this omnibus. There's something for everyone! 
More than twenty years in the making, Unpredictable Worlds contains all of Jessica Knauss's published and prize-winning short fiction as of March 2015 and a few of her best stories never before seen in print or ebook. Zany plots and outrageous characters will stretch your belief and tug at your heart. 
WARNING: These stories contain exaggeration, elision, and disregard for "the real world." Some even exhibit a tone of blatant optimism. However, they respect human speech patterns, admire good grammar, and hold proper punctuation in the highest regard. 
Unpredictable Worlds releases for Kindle on May 15, but you can reserve your copy for the bargain price of 99 cents right now at this link:
Save 66% on the post-release price and have this unique book delivered to your device the minute it becomes available. 

Jessica Knauss

Born and raised in Northern California, Jessica Knauss is a New Englander by design. She has worked as a librarian and a Spanish teacher and earned a PhD in Medieval Spanish Literature before entering the publishing world as an editor. She has published fiction, poetry, and nonfiction in numerous venues. Her acclaimed novella about a woman's awakening through sleeping in trees, Tree/House, is also currently available, and her contemporary paranormal Awash in Talent is coming soon. Get updates on her writing at her blog: jessicaknauss.blogspot.com.
You can also find Jessica at these links: