It always exciting to see a gorgeous new cover!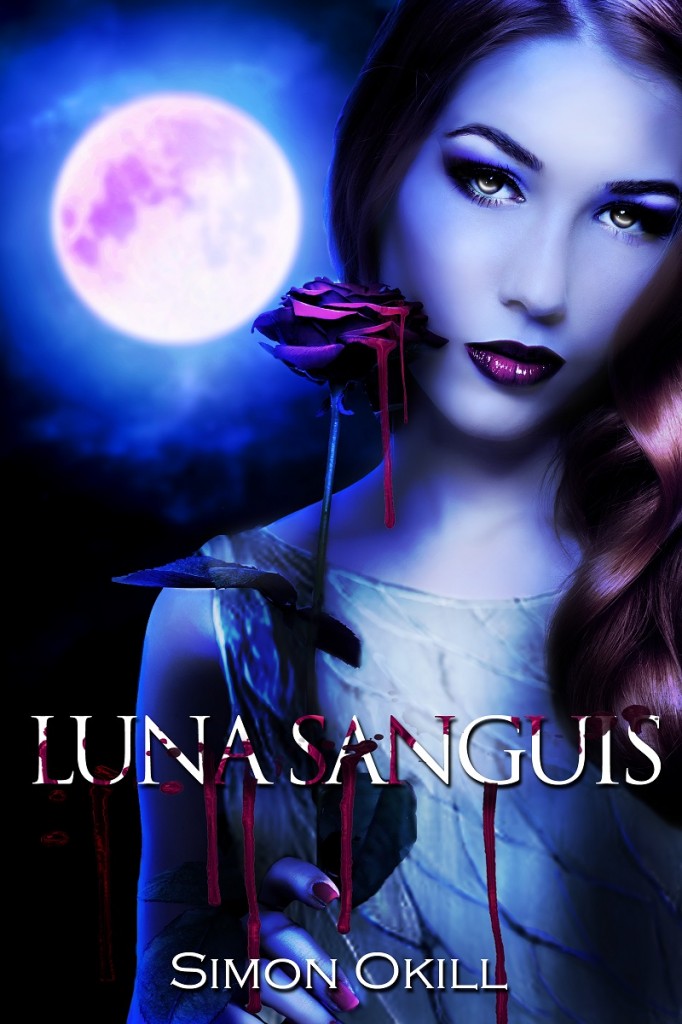 Paris 1925. A young woman is nearing her Eternal Vampire state as her birthday approaches. She is held captive by the hybrid vampire she created and slowly drained of her pure blood to keep his addiction in check. She outwits him and escapes to a chateau in the hope of reaching maturity. But he follows her unmistakable scent and massacres all that dare protect his supply of Eternal blood.
She awakens in a tiny room trapped and defenseless with amnesia, but something deep in her subconscious yearns to be set free by the next full moon – the date of her Eternal Birthday. Her true self, Eternal, emerges in brief flashes of awareness to protect her from the horrors of this terrifying prison. Desperate, she forges an alliance with her true love, a gorgeous young doctor treating her.
But her nemesis is out there somewhere, relishing the hunt for her blood – and nothing will stop him from becoming Eternal.
Read on to find out more about Simon!
 About Simon Okill in His Own Words
I live with my wife, Shirlee Anne and our cat, in a pretty coastal town in South Wales, UK. We both love Stephen King and had read many of his books and enjoyed their transition to the screen. Due to our love of books, my wife and I dabbled in writing for some years as a hobby. We were approached by a film company to write a paranormal TV series. We struggled most nights and all through weekends to come up with 22 episodes only for the company to go bust. Then after an accident at work, I was forced into early retirement due to disability. I used my newfound skills as a writer to help with my depression. We decided to use our TV series episodes as templates for film scripts and novels. My writing became more serious as certain A-list actors expressed interest in my scripts and my debut novel Nobody Loves a Bigfoot Like a Bigfoot Babe was accepted by Christopher Matthews Publishing after so many British publishers turned it down.
You can find Simon at the following links:
http://facebook.com/simondokillwriter
https://www.amazon.com/author/simondokillwriter
http://goodreads.com/tassyoneill
http://tassyoneill.wix.com/the-phantom-bigfoot