Cover Reveal – "Unwanted Ghost"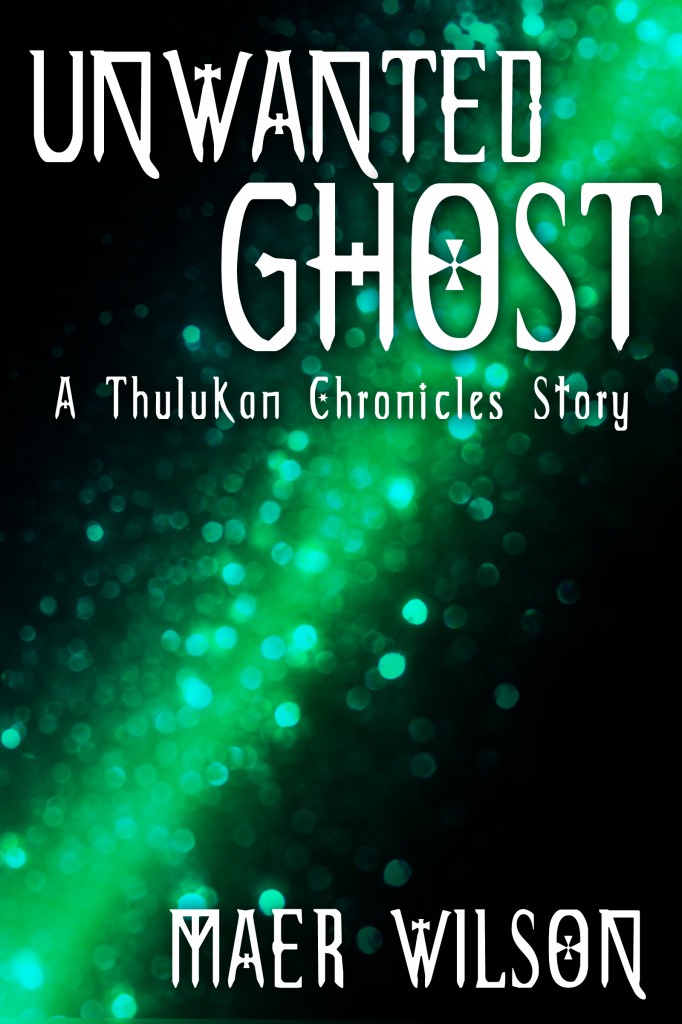 I'm so pleased to show you the cover for the second prequel story in "The Thulukan Chronicles!" I plan to release this story in just a few weeks.
I'm also pleased to announce that Portals, Book 2 in The Thulukan Chronicles will be released in December, 2013! More info on both releases will be forthcoming in the near future.
About "Unwanted Ghost"
Thulu & La Fi have inherited an old, furnished Victorian. What they weren't expecting was that the furnishings included a ghost.
Usually the Thulukans are happy to take on supernatural clients for their detective agency. But there's something about Darla Redding that bothers La Fi – and with good reason. They discover that Darla has a much darker past than hinted at by her "normal" life. She's definitely not a ghost they want haunting them. So, if they want to be rid of their unwelcome house ghost, Thulu and La Fi need to solve her murder.
"Unwanted Ghost" is the second prequel novelette to Relics in "The Thulukans Chronicles."