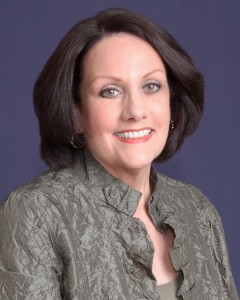 Diane Adams Taylor
is

Please join me in welcoming Diane  and her most recent novel, The Healer of Wounded Souls.

Diane Adams Taylor is a retired school administrator with over thirty-two years in the field of education.  She is now working in her second career as a writer, author and lecturer.  She had her first novel, Circles in Time published by Tate Publishing in May 2012.  Her second novel, The Healer of Wounded Souls, isher newest release through the Bush Publishing Company.  She writes for two on-line publications; one specifically on education topics and the other as a contributor of short stories. Diane continues to write novels and she is currently working on three new manuscripts as well as a series of children's books.
Read on for more about Diane and her novel.

The Healer of Wounded Souls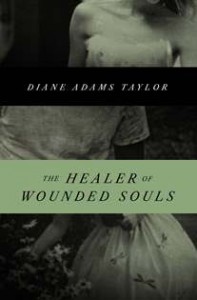 Hope Evans is a dedicated nurse with a passion for healing while working in a large metropolitan hospital.  She believes she has a near perfect existence until a drunken driver, speeding through a stop light, changes life as she knows it forever.
Hope watches as medical personnel try to revive her. She turns to meet an angel waiting to escort her home.  As her life review begins, Hope is presented with an unexpected dilemma.   She must choose to end her life now or return to earth to become a healer for those who suffer from physical, mental and emotional wounds.
Help for her earthly mission arrives in the form of a former Army military intelligence officer as well as a German shepherd dog.   Together they team up to help wounded warriors – those young people who sacrificed much in the service of their country.  Many obstacles present themselves in the form of bombings, kidnappings, and attempts on her life as well as the lives of those who assist her.  Who is to blame for all this trouble?
  Now let's shine the spotlight on Diane!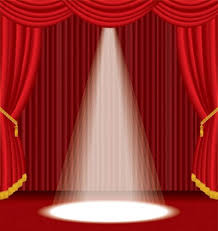 Maer:  Thanks for joining us to tell us about your new book.What is the funniest or oddest thing that has happened to you as an author?
Diane:  I was sitting at a table during a book signing with copies of my book in front of me and my photo was on the back cover. I also had business cards with my photo on the table. A woman picked up my book and was reading the back cover, stared at me and said "So who is the author of this book?" I said that I was and she started arguing with me. She said I could not possibly be the author until I showed her the photo on the back cover and held it up to my face. Only then did she believe me.
Maer:  Wow, that is odd! Do you use beta readers and, if so, what qualities do you look for in a beta?
Diane:  No, I have never used a beta reader.
Maer:  What is a one line synopsis for your book?
Diane:  The Healer of Wounded Souls is a message of hope for wounded warriors. Circles in Time provide a message of hope and faith for those trapped in domestic violence situations.
Maer:  Is this a stand-alone or part of a series?
Diane:  Circles in Time and The Healer of Wounded Souls are loosely considered a part of a series. The heroine in the first book is named Faith and the heroine in the second book is named Hope. The third book, A Handful of Sand has a heroine named Charity. There is a social message from each book as well as a spiritual message.
Maer:  Which character, other than Hope, is one of your favorites to write and why?
Diane:  I think that would have to be Nick in The Healer of Wounded Souls. I had to research what it meant to be a warrior, one who had been severely injured and still exhibited some Post Traumatic Stress Disorder symptoms along with being a man who had a great need to protect the main character at all costs.
Maer:  If you had to pick a color to describe Hope what would that be and why?
Diane:  Hope, the main character from The Healer of Wounded Souls would be gold because all she touched and healed was brought back into the light.
Maer:  Who are your favorite authors to read?
Diane:  I read quite a bit. I love the classics but especially 19th century works by Jane Austen, the Bronte sisters and Emily Dickinson. Contemporary authors I enjoy include Ken Follett, Colleen McCullough and Janet Evanovich.
Maer:  Can you share a bit about the project you're working on now?
Diane:  I have several things I am working on right now. I have two novels, one non-fiction book, a children's series on character development and a young adult book series called White Hawk (for my grandson). My novel which completes the trilogy is called A Handful of Sand with a heroine named Charity. She is a 105 year old woman who has lived a very traumatic life and yet she has risen above it all. The social topic is sexual trafficking. I also write short stories for an on-line magazine and write articles on special education for an on-line newspaper.
Maer:  Such diversity! What do you do when you're not writing?
Diane:  I also paint, draw, take photographs and walk the beach.
Maer:  What influenced you to write in your genre? Do you write in others?
Diane:  My husband died, I became quite ill for fifteen months and had to retire from my job as a central office school administrator. During my illness, I studied Eastern philosophies, the Kabbalah and The City of God by St. Augustine. I think I was trying to determine my true purpose in life. It came to me I needed to write some spiritual works which also dealt with serious social issues so that I could help others through my writing.
Children's books, young adult's fiction, romantic comedies and nonfiction spirituality are some of my other genres. I plan to also write some historical fiction as I enjoy that genre as well but I have yet to start anything in that area.
Maer:  What music, if any, do you like to listen to while writing?
Diane:  I listen to oldies rock and roll, Luther VanDross, classical and some jazz.
Maer:  Diane, thanks so much for sotpping by and giving us some insight into your work. Do you have anything you'd like to add?
Diane:  Thanks for the opportunity to be on your blog.
Maer:  It was my pleasure. Best of luck with your books.
You can buy The Healer of Wounded Souls
 at Amazon.
You can find Diane at these links:
The Helaer of Wounded Souls on Facebook