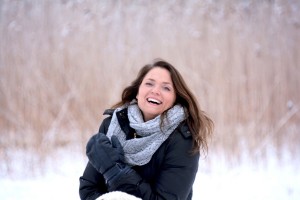 Jennifer Loiske
is

It's a pleasure to welcome Jennifer to the blog today to discuss her series McLean Twins and Black Diamond the first book in that series.

Jennifer Loiske
Jennifer Loiske lives in Finland in Naantali, which is a small sunny town on the southwest coast. She is a Teen/YA paranormal fiction author, with four exciting series available worldwide. McLean Twins series for teen readers, Immortal Blood series for mature young adult readers, Blood Hunters series, also for mature young adults, which is a follow up for Immortal Blood series and is created by the readers' requests, and The Shape Shifter series for anyone age 16 and up.
Jennifer's stories are full of creatures of the night. Vampires, demons, witches, shape shifters…but even if they are mostly fiction you can find a hint of a truth in every story. Jennifer loves to research so every time she gets an idea of a new story she does a crazy Google session looking for places, old myths, names, folklores, magical items…anything that could spice up her story and make it more real for the readers. Jennifer is also part of Authors For Charity, an international author alliance, and team member in Epilepsy FI magazine. She is a pre-school teacher by profession.
Read on for more about Jennifer and her novel, Black Diamond.

Black Diamond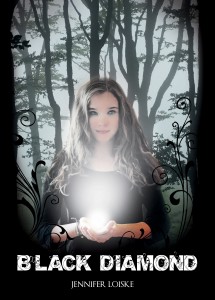 After her mom's sudden death, twelve-year-old Shannon McLean has to move from the US to the English countryside to live with her mysterious father, Connor McLean, whom she hasn't seen since she was a baby. Soon she discovers that he doesn't want her around and her moving into his huge manor, Greyman Hill, is nothing more to him than a compulsory deal. But if he does not exactly give her a warm welcome, his servant Robert is most likely an incarnation of evil. He runs the house with an iron touch and makes everyone who works there his little puppets.
Weird things start to happen and the whole place scares the crap out of Shannon. Her dad can control her just by looking at her. The walls are full of secret passages and apparently she has the talent to awaken the ghosts in them. Every day is worse than the day before and she wants badly to run away but discovers it's impossible. If she wants to stay alive she has to do exactly as her dad says or else she will not only jeopardize her own life but also the lives of the people around her.
While Shannon struggles to find the magic inside her, Connor is slowly turning into a demon. One carelessly spoken word from her could either save or destroy them both. In the end she has to decide whether to save herself and her loved ones, or lose her dad to the darkness and evil that threaten to eat his soul.
You can buy Black Diamond at
Now let's shine the spotlight on Jennifer!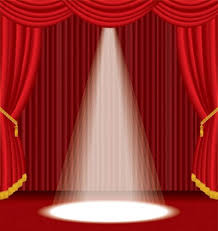 Maer:  Thanks for joining us to tell us about your new book. What is the funniest or oddest thing that has happened to you as an author?
Jennifer:  I receive a lot of fan mail but the oddest thing is this group of girls who are writing to Lucas (one of my character in the Immortal Blood series). They think of him as a real person even when I'm answering to them as an author and not as Lucas. It's fun but definitely a bit weird. Maybe I should write a whole new series about Lucas!
Maer:  Do you use beta readers and, if so, what qualities do you look for in a beta?
Jennifer:  Yes. I use both alpha and beta readers. My betas needs to be honest and straightforward. I'm counting on their hawk eyes to find all the plot holes, weird mix ups, and lame parts. They need to like my genre and know what's in at the moment. I'm so lucky to have fabulous betas, who are easy to work with and a perfect match for me and my work.
Maer:  What is a one line synopsis for your book?
Jennifer:  Black Diamond is a suspenseful, paranormal story of a young girl's journey into finding her magical abilities; a story about complicated family and an epic evil versus good kind of a tale for teen readers.
Maer:  It sounds fascinating! Is this a stand-alone or part of a series?
Jennifer:  This is a series. Black Diamond is the first part of the McLean Twins series. The second part, Demon's Touch, is also available on Amazon.
Maer:  Which character, other than Shannon, is one of your favorites to write and why?
Jennifer:  Ian. He's as important as the main character, Shannon, but they are so different. Ian is so boyish and a bit of a broken soul. He's had a rough childhood, and yet he's managed to stay bright and funny. However, there are certain kind of shadows inside of him, I'm sure he'd like to keep hidden.
Maer:  If you had to pick a color to describe Shannon what would that be and why?
Jennifer:  Turquoise. It has strong powers and it represents joy, clear thinking and balance. It's a happy color and suits to Shannon perfectly.
Maer:  Who are your favorite authors to read?
Jennifer:  Oh, this is easy! Jennifer L. Armentrout, Amanda Hocking, Alyxandra Harvey, Cassandra Clare, L. J. Smith, Lili St. Crow, Sarah Rees Brennan and many many more!
Maer:  Can you share a bit about the project you're working on now?
Jennifer:  I'm currently writing the final part of the McLean Twins series. It's a lot darker than the other parts, but then again my protagonists have to beat a demon, save their father and stay alive. So yep, it needs to be dark.
Here is a non-edited taste from the upcoming book:
Simon growled. This was the last place on earth he wanted to be, but there was no way he'd leave those kids without a proper back up. A devilish grin flashed on his face. Yes, they might be witches but he was a demon. Simon placed his heavy hands on the shoulders of the kids. Ian stole a quick peek of Simon's grim face, before focusing on the house again.

Simon's black eyes were hollow, the scar across his face being unnaturally visible on his pale skin. The demon in him lifted its head, making the tattoos entwining his muscled arms squirm as if they were alive. He could sense the evil inside, the devil lurking in the shadows, waiting for the opportunity to strike Shannon and Ian down…
Maer:  What do you do when you're not writing?
Jennifer:  What do you mean? Hahaha!
Maer:  Yes, that was probably a silly questions, but still…
Jennifer:  No seriously, if you ask from my family, they'd say I'm always writing, but I do other things, too… I'm blogging, researching, marketing, helping other authors…I have two dogs and I love to take a long walks with them. I also go to gym, read, have fun with my friends. You know, the usual stuff.
Maer:  So, what influenced you to write in your genre? Do you write in others?
Jennifer:  Probably the fact that I have always loved to read paranormal YA books and to watch teen movies and series. I've been interesting anything supernatural as long as I can remember. No. I stick to my genre.
Maer:  What music, if any, do you like to listen to while writing?
Jennifer:  I don't listen any music while writing, but I do have playlists which I listen before I start writing. These are from one of my playlists…Linkin Park, Evanescence, Disturbed, Ellie Goulding, Olly Murs, Adam Lambert, Charlene Soraia…
Maer:  Jennifer, thanks so much for stopping by and chatting with me today. Do you have anything you'd like to add?
Jennifer:  I'm a part of the author alliance called, Authors For Charity. We are a bunch of authors who are donating stories to help different charities. This year we are donating all the profits from our charity books to a cancer unit in Sussex, England. Why? Simply because one of our founding members, Laura, lost her fight against cancer and this is our way of honoring her memory and doing something good at the same time. So I'd like to invite you all to take a look at our page and books and maybe if you like what you see, you could help us to make the good go round. Thank you!
https://www.facebook.com/AuthorsForCharity