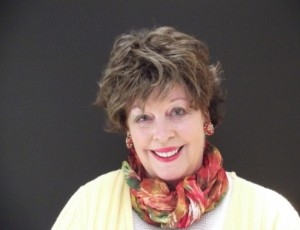 Judith Rocchiccioli
is

Today, our featured guest is Judith Rocchiccioli. Author of the Alex Destephano series, Judith brings her own experience to this fascinating medical thriller series.

Judith is a registered nurse and native Virginian who grew up in Richmond who holds graduate and doctoral degrees from Virginia Commonwealth University and the University of Virginia.  She has been a practicing clinical nurse for over 25 years and is currently a professor of Nursing at James Madison University and the author of numerous academic and health-related articles and documents.  In addition to her academic writing she is the author of the Alexandra Destephano novels, a group of medical thrillers set in New Orleans and Virginia.  When not teaching or writing, Judith is an avid silk painter and multi-media artist.  She is an owner of the Artisan Galleries, an art gallery with locations in Harrisonburg and Massanutten.  She lives in the Shenandoah Valley of Virginia with her family and a multiple number of canine creatures.
Read on for  more about Judith and her awesome series!

Viral Intent
An unidentified virus in the CCMC Emergency Department is killing dozens of people, a horrific death of a popular politician in the French Quarter has the NOPD hopping, and internet chatter suggesting the unspeakable has chilled the hearts of law enforcement all over the world. Read how Alex and Jack learn to play well with the CDC, FBI, and Secret Service to save the streets of New Orleans.
Now let's shine the spotlight on Judith!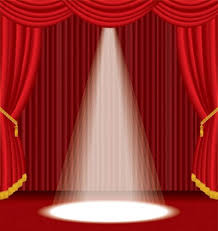 Maer:  Hi, Judith! Thanks for joining us to tell us about your new book. What is the funniest or oddest thing that has happened to you as an author?
Judith:  I have many wonderful things that happen to me every week as an author. The oddest and most memorable thing occurred last fall when I was flying to New Orleans for a book signing. I wasn't allowed to board the plane. I was detained by the air marshals, taken to a small room and told I was on the FBI watch list. When I asked why they assured me they didn't know but I can only assume it was because of my online subscription to Al Jazeera magazine and all my research into jihad for my third book, Viral Intent.  Anyway, they dusted my hands for chemicals questioned me for an hour and let me go. Now I just leave an additional two hours earlier whenever I have to fly.  It's okay.
Maer:  Wow, sounds a bit scary to me. Do you use beta readers and, if so, what qualities do you look for in a beta?
Judith:  Yes, I have several beta readers for each book I write. I look for beta readers who like my series, are detailed oriented, organized and logical thinkers. Their role is critical in the success of what I do.
Maer:  What is a one line synopsis for your book?
Judith:  A deadly virus, a political convention and murder of a popular Congressman in the French Quarter make life in the Big Easy not so easy…
Maer:   Where does Viral Intent fit into the series??
Judith:  Viral Intent is the third book of the Alexandra DeStephano medical thriller series.  "Medical Thrillers That Chill the Heart"
Maer:  Love that tagline! Which character, other than Alex, is one of your favorites to write and why?
Judith:  My favorite character other than Alex is NOPD Commander Jack Françoise. Jack is a gnarly, gruff character who is dedicated to fighting evil for the victims of crime. I like Jack because he is a colorful character, dedicated police officer who, still works the streets with his officers in the dirty, crime ridden, underbelly of New Orleans' French quarter where drugs, crime and murder are an every day occurrence. Jack is a friend's best friend and enemy's worst enemy.
Maer:  If you had to pick a color to describe Alex what would that be and why?
Judith:  Serene blue-green backed on raging red,  Alex is a calm, competent, vulnerable young woman trying to live a peaceful life while others are constantly interjecting hatred, violence into her everyday existence.
Maer:  Who are your favorite authors to read?
Judith:  Over the years my writing has been influenced by Robin Cook, Patricia Cornwell and David Baldacci. Also James Patterson and Jeffrey Deaver are favorites.  More recently I have enjoyed the work of Norm Clarke and Khalid Mohammed, both indie authors who have written outstanding thrillers. I'm also beginning to read fantasy and paranormal and am fan Simon Okill.
Maer:  Great list. Can you share a bit about the project you're working on now?
Judith:  I am currently working on the fourth Alexandra DeStephano novel, Toxic New Year.  I'm also working on a non-fiction piece, Sarah's Story, that exposes the enormous flaws in the mental health system in the United States. My last project will be the completion of a silk painting book, that I am writing and editing with 10 incredible silk painters from around the world.
Maer:  What do you do when you're not writing?
Judith:  I am an artist, primarily a silk artist and I design silk wearables to include scarves, jackets wall art and pocketbooks. I also do multimedia. I am the co-owner and curator of Artisans Galleries, Massanutten, located at Massanutten Resort, a five-star resort in the mountains of Virginia.  When I am not writing or creating art, I continue as a college professor.
Maer:  Busy lady! What influenced you to write in your genre? Do you write in others?
Judith:  I have always loved reading thrillers and romance. The Alexandra DeStephano series reflects many of my experiences as a nurse in hospitals and as a nursing administrator. I have three goals in my books. The first is to engage the reader to keep turning pages, the second is to entertain my readers and the third is to educate them. There is an underlying thread in each of my books that are designed to educate my readers about healthcare and the changes evident in healthcare.
Maer:  What music, if any, do you like to listen to while writing?
Judith:  I love music. I play the piano and the harp and when I write I listened to classical or soft rock
Maer:  It was a pleasure to have you stop by today, Judith. Do you have anything you'd like to add?
Judith:  Many thanks for the opportunity to be with you Maer and many thanks for the interview!
Maer:  It was fun and I hope you keep us posted. 🙂
You can buy Viral Intent: An Alexandra Destephano Novel
 at Amazon, along with the other two books in the series. Chaos at Crescent City Medical Center
and The Imposter (Alex Destephano)
.
You can find Judith at these links: