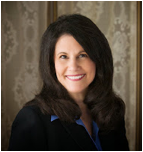 Katherine Lowry Logan
is
In the Spotlight
Today we welcome Katherine Lowery Logan. Katherine grew up in Louisville, Kentucky during the 1960s when sit-in's and the Vietnam War were brought vividly to life on the CBS Evening News. While the country seemed to spin out of control, Katherine spun stories in her head.
After graduating from Rowan University in New Jersey where she earned a BA in Psychology and a minor in Criminal Justice, she attended the Philadelphia Institute for Paralegal Training. She returned to Central Kentucky where she worked as a real estate and tax paralegal.
Her muse simmered on the back burner until her two daughters went off to college. When she finally sat down to write full-time, life, as it often does, brought tragedy and a screeching halt to her writing. Her husband died unexpectedly. Healing was a slow process, but two weddings and five grandchildren have a way of putting life into perspective. Following the birth of her second grandchild, she found her writer's voice again.
Katherine is a marathoner and avid reader. She lives in Lexington, Kentucky and is blessed with a wonderful and supportive family and circle of friends who have encouraged her and celebrated each and every step of her journey.
Read on for more about Katherine and The Last MacKlenna!
About the Book
 The Last MacKlenna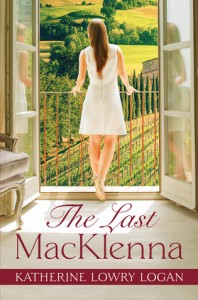 This contemporary story will keep you spellbound with a sensuous romance, a Scottish castle, a Napa winery, Kentucky Thoroughbred racing, murder and a strong cast of memorable and entertaining characters woven into a high-stakes romantic suspense.
This is a companion novel to the Kindle time travel romance bestseller The Ruby Brooch.
As president of her family's Napa, California winery, Meredith Montgomery has her hands full with launching a new wine when a personal tragedy from her past catches up with her again. Taking refuge in Scotland for a working holiday, she meets charming Thoroughbred breeder Elliott Fraser. She tries to keep her distance and focus on work, but his Scottish brogue and rich-as-Belgian-chocolate eyes promise an irresistible distraction from her fear and stress. Although a marathoner, Meredith finds she's unable to run very far from the irascible Highlander's bed.
A crisis tears them apart within days of discovering each other, but their passion refuses to be quieted, setting off an explosive chain of events that threaten their hopes for the future. One careless moment confronts them with a life or death decision that could destroy the MacKlenna family legacy forever.
Spotlight Interview
Now let's shine the spotlight on Katherine!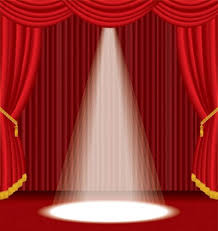 Maer:  Thanks for joining us to tell us about your new book, Katherine. What is the funniest or oddest thing that has happened to you as an author?
Katherine: A few years ago, during the Christmas holidays, I was working on the stampede scene and I needed gun information. So I went to a local store. My first visit ever! The store was crowded with holiday shoppers. I stood at the door not knowing what to do. The cashier asked if he could help me. I said, "I need a gun that will kill as many cows as possible in the shortest amount of time." The store went completely silent. The men stared at me. I had a lot of explaining to do. After they discovered I was a writer, everyone wanted to give me gun advice.
Maer:  LOL I can just picture that! Do you use beta readers and, if so, what qualities do you look for in a beta?
Katherine:  I used twelve beta readers with The Last MacKlenna. They were all readers who had read my first book and were waiting anxiously for the second. If the story didn't meet their expectations then I knew I had more work to do. Each made a few corrections, found misspellings but no one thought it needed further revisions.
Maer:  What is a one-line synopsis for your book?
Katherine:  A human and humorous look at two headstrong characters battling the challenges that comes with falling in love.
Maer:  Is this a stand-alone or part of a series?
Katherine:  This is a companion book to Book 1 of the Celtic Brooch Trilogy
Maer:  Which character, other than Meredith, is one of your favorites to write and why?
Katherine:  Elliott Fraser is Kit MacKlenna's godfather in The Ruby Brooch. He started out as a groom on her horse farm but developed into a 50-year-old veterinarian/bachelor from Scotland. By the end of the book, I knew I had to write his story next (The Last MacKlenna). Although he has significant physical and emotional scars, he can be tender and passionate. You can't help but love him. He makes an appearance in my work-in-progress, and I think I'll find a way to get a line or two about him in all my books. I'm crazy about him.
Maer:  Sounds great! Who are your favorite authors to read?
Katherine:  James A. Michener: Michener is the author of sweeping sagas. I fell in love with historical novels reading Hawaii, The Source, Centennial, and others.
Elizabeth Lowell: I love her voice, her settings, her characters, and the incredible amount of research she puts into her books.
Douglas Preston and Lincoln Child: They co-author fast-paced, mind-blowing stories, and I love their character FBI Agent Pendergast.
Maer:  Can you share a bit about the project you're working on now?
Katherine:  The second jewel in The Celtic Brooch Trilogy – The Sapphire Brooch. Here's a blurb:
While reenacting the role of a Confederate Surgeon at the Civil War Battle of Cedar Creek, Richmond surgeon Charlotte Mallory is transported back in time to the real battle and captured. She is given the option of facilitating the release of a Union spy from a Confederate prison hospital or going to a Union prison with the rest of the captured soldiers. General Sheridan puts additional pressure on her to accept the offer by threatening to burn her ancestors' plantation, one of the largest and oldest in Virginia, or rewarding her with a wagonload of much needed medical supplies. Charlotte is terrified that burning the planation will somehow alter her own history and agrees, putting her heart and life at risk and throwing herself into the darkest hour and the closing scene of the nation's greatest tragedy.
Maer:  So, Katherine, what do you do when you're not writing?
Katherine:  I run. Last year I ran four/5Ks, two/10ks, two/half-marathons, and one/full marathon. It seems I'm always training for a race. When I'm not running or writing, I'm visiting my grandchildren. I have three in New York City and spend several weeks a year with them. I love NYC!
Maer:  Impressive! And I love NYC, too. 🙂 What influenced you to write in your genre? Do you write in others?
Katherine:  At an early age I developed a passion for mysteries while reading The Hardy Boys and Nancy Drew and watching Perry Mason on Saturday nights. I don't think I could write a mystery without romance or a romance without a mystery.   
Maer:   What music, if any, do you like to listen to while writing?
Katherine:  I listen to ambient music for serenity while I write, but if I'm working on an intense scene, I intensify the music.
Maer:  Thanks for stopping by and giving us some insight into your work!
You can buy The Last MacKlenna
at Amazon.
You can follow Katherine at these links: