Katheryn Lane
Today we meet the enigmatic Katherine Lane. The shy Katherine does not have an author photo and instead sends us roses as a lovely heart to use when we think of her.
Katheryn Lane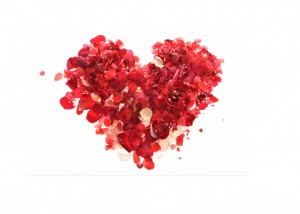 Katheryn is a wife, teacher, author and mother of two boisterous boys, so most of her days are taken up with finding lost school shoes, getting stuck in traffic and wondering why she always joins the queue that doesn't move in the supermarket. However, she tries to forget these daily problems (and the fact that she burnt the toast again this morning) by losing herself in a good book and writing novels that give readers a break from everyday life.
Open one of her books and escape on an adventure to an exotic location, because it's easier to buy a book than it is to book an air ticket.
Have a break, read a book!
For more about Katheryn and her Western Romance read on!

The Texas Cowboy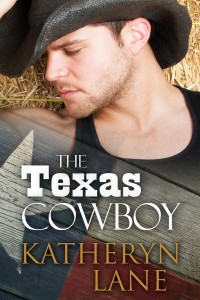 Everything's bigger in Texas, including the problems.
When Vicky flies into Texas, she immediately falls for the charms of local cowboy, Jack Cassidy. However, her wealthy Dallas cousin, Laura, has other ideas and will do everything she can to steer Vicky away from Jack and into the arms of a rich oilman.
Jack is resigned to living the life of a lonely cowboy whose only female company is his horses—that is, until he meets Vicky. However, Vicky isn't the only person with a claim on his heart. Jack wasn't always alone and his ex is about to make a dramatic comeback.
Every cowboy has a past and this cowboy's past is about to destroy his future.
Now let's shine the spotlight on Katherine!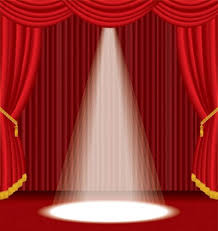 Maer:  Thanks for joining us to tell us about The Texas Cowboy. What is the funniest or oddest thing that has happened to you as an author?
Katheryn:  A month ago, sales of my first romance novel, The Royal Sheikh, suddenly took off on Amazon in Germany (I'm not sure why, but thank you to all my German readers!). I was thrilled to see it hit number 2 in the bestseller lists in Eastern Drama, but what made me laugh was that the number 1 book in that category was Lego Space: Building the Future. I'm still trying to work out how Lego relates to Eastern Drama! (For full size, click attached picture)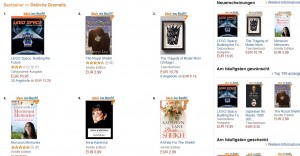 Maer:  Do you use beta readers and, if so, what qualities do you look for in a beta?
Katheryn:  I do and I find their help and suggestions invaluable. Generally, my beta readers are romance lovers who are prepared to tell me the truth: the good, the bad and the ugly! For my latest book, The Texas Cowboy, I was lucky enough to have some beta readers who are romance lovers and also have some Texas cowboy experience, including two people who live, or have lived, on a ranch. They were able to give me some really helpful tips, such as information about horse breeds.
Maer:  What is a one line synopsis for your book?
Katheryn:  Every cowboy has a past and this cowboy's past is about to destroy his future.
Maer:  Is this a stand-alone or part of a series?
Katheryn:  Although I originally wrote The Texas Cowboy as a stand-alone novel, several readers have started to ask me about the hero and heroine's future. I don't think I'd be giving too much away if I said that The Texas Cowboy ends with the hero, Jack, and heroine, Vicky, overcoming the many obstacles that have confronted them and telling each other how much they love each other. As with many romance novels, it's implied that they will get married and live happily ever after. However, readers have been asking about their wedding and if Vicky's rich Dallas cousin will take over their wedding plans. Therefore, I might write a sequel and perhaps call it The Texas Bride.
Maer:  Sounds fun! Which character, other than Jack is one of your favorites to write and why?
Katheryn:  I loved writing about Cassie, the hero's ex. I can't say too much about her without giving away the plot, but she's completely wild, so it was fun writing about the outrageous things she does. If I do write a sequel, she would certainly be in it and I might make her even more shocking and more disgraceful than in The Texas Cowboy.
Maer:  If you had to pick a color to describe Jack what would that be and why?
Katheryn:  Can I pick three? If I can, it would be red, white and blue, the colors of the Texas flag. I love the Texas flag with its two stripes and single star. It's strong, bold and eye-catching, like the cowboy in my book, Jack.
Maer:  Who are your favorite authors to read?
Katheryn:  I have lots! I love to read a wide range of books, including of course romance. I love classic authors, such as Jane Austen, Shakespeare and Dickens, but I also enjoy 'lighter' reads, such as Jackie Collins (great books for the beach). In addition, I like to read books by newer or lesser-known authors. A couple of romance novels that I've recently enjoyed reading are Tears of Endurance and the sequel Whispers from Heaven by DG Torrens, and Married To Maggie by Jan Romes.
Maer:  Can you share a bit about the project you're working on now?
Katheryn:  I have several things in the pipeline, including another possible sheikh romance, but the main thing I'm working on at the moment is a potential sequel to The Texas Cowboy. I'm also thinking about writing another, separate western romance. I haven't worked out the details yet, but it will certainly star a very sexy cowboy!
Maer:  What do you do when you're not writing?
Katheryn:  I'm a mum and a high school teacher, so home and work commitments take up most of my time, therefore any free time I have is spent trying to grab a few hours sleep! However, when I do have a moment to spare, I read and during the school holidays, I love to travel.
Maer:  What influenced you to write in your genre? Do you write in others?
Katheryn:  I love Texas and I've been lucky enough to visit it several times. The Texas Cowboy begins with Vicky seeing the cowboy, Jack, for the first time while she's out shopping with her cousin and this opening scene was inspired by something I saw one afternoon in Dallas. I was in Highland Park Village and across the road I saw a cowboy standing outside Hermes, holding one of their trademark boxes. Unlike Vicky, I didn't have the nerve to take a picture of him (I wish I had), and he didn't wink at me, but I did begin to wonder about who he was and who the orange box was for.
The Texas Cowboy is my first cowboy romance; most of my other romances have been sheikh romances and they're inspired by what I see and hear where I currently live in the Middle East.
Maer:  What music, if any, do you like to listen to while writing?
Katheryn:  While I was writing The Texas Cowboy (and also when I wasn't writing it), I listened to a lot of country music. I'm a big fan of country music, especially Willie Nelson, Toby Keith and Tim McGraw, and listening to their songs helped me to imagine I was back in Dallas, Texas…
Maer:  Do you have anything you'd like to add?
Katheryn:  I've really enjoyed doing this interview! Thank you very much for inviting me to be on your site.
Maer:  It was my pleasure. Thanks for an awesome interview!
You can buy The Texas Cowboy (Western Cowboy Romance)
 at Amazon.
You can find Katheryn at the following links: