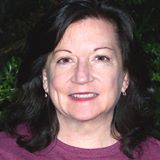 Linda Covella
is

Today it's a real treat to welcome Linda Covella to the blog. Linda is the author of  The Castle Blues Quake and Yakimali's Gift. 

Linda Covella
Linda Covella's varied job experience and education (associate degrees in art, business and mechanical drafting & design, a BS degree in Manufacturing Management) have led her down many paths and enriched her life experiences. But one thing she never strayed from is her love of writing.
A writer for over 30 years, her first official publication was a restaurant review column in a local newspaper, and as a freelance writer, she continued to publish numerous articles in a variety of publications. But when she published articles for children's magazines ("Games and Toys in Ancient Rome" and "Traveling the Tokaido in 17th Century Japan," in Learning Through History magazine, and "Barry's Very Grown Up Day" in Zootles magazine), she realized she'd found her niche: writing for children. She wants to share with kids and teens her love of books:  the worlds they open, the things they teach, the feelings they express.
Yakimali's Gift, a historical novel for young adults published by Astraea Press, and middle grade paranormal The Castle Blues Quake published by Beau Coup Publishing are her first novels.
She's a member of Society of Children's Book Writers and Illustrators (SCBWI).
No matter what new paths she may travel down, she sees her writing as a lifelong joy and commitment.
Read on for more about Linda and her newest book!

Yakimali's Gift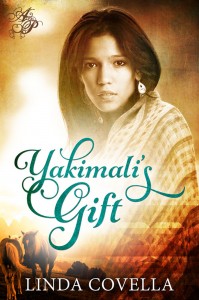 In 1775 Mexico, New Spain, 15-year-old Fernanda Marquina, of Spanish and Pima Indian ancestry, can't seem to fit into the limited female roles of her culture. Fernanda grabs any opportunity to ride the horses she loves, dreaming of adventure in faraway lands. But when a tragic accident presents her with the adventure she longed for, it's at a greater price than she could ever have imagined. With her family, Fernanda joins Juan Bautista de Anza's historic colonization expedition to California.
On the four-month journey, Fernanda makes friends with Feliciana, the young widow Fernanda entrust with her deepest thoughts; Gloria, who becomes the sister Fernanda always wished for; and Gloria's seductive brother Miguel, gentle one moment, angry the next and, like Fernanda, a mestizo—half Indian and half Spanish. As Fernanda penetrates Miguel's layers of hidden feelings, she's torn between him and Nicolas, the handsome soldier pursuing her.
But propelling Fernanda along the journey is her search for Mama's Pima Indian past, a past Mama refused to talk about, a past with secrets that Fernanda is determined to learn. The truths she discovers will change the way she sees her ancestry, her family, and herself.
Now let's shine the spotlight on Linda!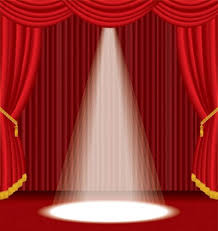 Maer:  Thanks for joining us to tell us about your new book. What is the funniest or oddest thing that has happened to you as an author?
Linda:  I started an online critique group with another writer I met in an online writing class. There are six of us and we were all newbies when we got together. We've gone on to be published in different areas. The funny/odd thing is, we've been together for over ten years, and though we've shared a lot in terms of writing and personal ups and downs and become great friends, I've only personally met one of the members—the woman I started the group with.
Maer:  Great story. Do you use beta readers and, if so, what qualities do you look for in a beta?
Linda:  My beta readers are the five members of my online critique group. They're excellent critics for mechanical issues (grammar, etc.) and for conceptual issues. I trust their judgment completely and feel so lucky to have them as writing partners and friends.
Maer:  What is a one line synopsis for your book?
Linda:  In 1775 New Spain, on a journey from Mexico to California, 15-year-old Fernanda Marquina will discover not only romance, but truths that will change the way she sees her ancestry, her family, and herself.
Maer:  Is this a stand-alone or part of a series?
Linda:  It's a stand-alone, though I plan to do a sequel and possibly further books. I can't say when the sequel will be out. The research takes some time!
Maer:  Which character, other than Fernanda, is one of your favorites to write and why?
Linda:  Of course I like Miguel, one of Fernanda's romantic interests in the story. He's handsome! And I like that he's a complex character. But my real choice for this question is Feliciana, the young widow who befriends Fernanda. She's a real-life character who went on the expedition with her new baby and young daughter. I loved incorporating her into my story because she was an amazing woman for the time—independent and strong in her beliefs—and several of her descendants were important figures in California history. You can read more about them on my website.
Maer:  If you had to pick a color to describe Fernanda what would that be and why?
Linda:  I think I would pick orange because it's vibrant and full of energy. It's also a positive, happy color. These are all traits that Fernanda possesses.
Maer:  So, who are your favorite authors to read?
Linda:  This is always so difficult to answer because I read such a wide variety of genres and books for both adults and children. A few books that are on my bookshelf include:
Louise Erdrich The Plague of Doves
Paula McLain The Paris Wife
Erin Morgenstern The Night Circus
Sara Zarr The Lucy Variations
Mark Haddon The Curious Incident of the Dog in the Night-time
Clare Vanderpool Moon Over Manifest
Neil Gaiman Coraline
Maer:  Can you share a bit about the project you're working on now?
Linda:  As I mentioned, I want to start research on a sequel to Yakimali's Gift. I also have another new release, a middle grade ghost story The Castle Blues Quake published by Beau Coup Publishing, and I have a rough draft for a sequel to that. Then I have a completed middle grade adventure novel Cryptogram Chaos that needs some major revision before I submit that to publishers.
Maer:  What do you do when you're not writing?
Linda:  My husband and I have a small business designing and manufacturing electronic test equipment for small motors such as the ones that go in hard disc drives. We both spent many years in the tech industry. So that keeps me busy in addition to my writing. When I can, I love to travel.
Maer:  What influenced you to write in your genre? Do you write in others?
Linda:  When I started out writing professionally as a freelancer, I wrote about food, business, finance, just about anything that came my way. But when I wrote and published articles in some children's magazines, that's when I realized children's writing is the niche for me. I've always been an avid reader, and I want to bring that joy of reading to kids and teens.
Maer:  That's quite a change. What music, if any, do you like to listen to while writing?
Linda:  I know many writers who listen to music while they write, but I just can't concentrate when I have music playing. Otherwise, my favorite type of music is either classical or classic rock (Rolling Stones, yes!). But as in reading, I enjoy many types of music. I really love different ethnic music, jazz, blues.
Maer:  Linda, thanks so much for stopping by today. Do you have anything you'd like to add?
Linda:  My road to publication has been a long one, and I'm so excited to finally have made it to "published author." I want to tell any aspiring writers out there to Never Give Up. Though this might be a cliché and something you've heard many times before, I really mean it. I've gone through the tears and depression of all those rejections. But I kept at it. I never gave up. So that's my advice to you: keep writing, keep revising, keep improving, and you'll find your dream will come true!
You can buy Yakimali's Gift
 at Amazon and Barnes & Noble.
You can find Linda at these links: