Lights of Polaris
Throughout her life, Daisy Cade was a free spirit who tried to fit in, but her struggle to conform was futile. And it was suffocating her. Desperate for air, she would pack up and run, often leaving chaos in her wake. At the age of thirty, weary of being labeled a "wild child."she descended into a loveless relationship with a man who targeted her with his insidious mental cruelty – a psychological abuse so overwhelming, it threatened her sanity.
On her thirty-fifth birthday, she fled that life, too.
She returned home to Chicago, safe in the refuge of her famous brother's house, but reeling from the fallout of her latest breakup. What she didn't expect was for her life to collide with Stuart Adkins, whose piercing blue eyes could see right through her and understand more than she wanted him to know.
An enigmatic woman on the edge. A devoted, but meddling family. An angry ex, hell-bent on payback, and a handsome Irish singer with a troubled past. Only one thing is certain: Daisy Cade's future is arriving like a train that's jumped the tracks.
You can buy Lights of Polaris at these retailers:

Melodie Ramone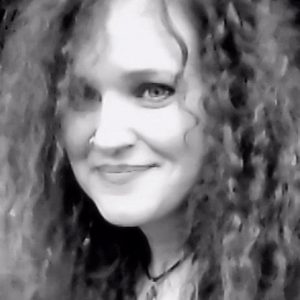 First published in literary magazines at the age of twelve, Melodie Ramone is a lifelong writer from the city of Chicago, Illinois.
"Words, words. Pens. Ink. It's always been this way with me. Sometimes my fingertips get sore and sometimes I go blind, but I'm never happier than when I'm writing or have my nose shoved in a book. I get cranky when I don't have something to create or feed to my brain."
A lifelong lover of music, she worked in the public relations sector of the music industry from the age of sixteen to twenty-four.
"I'm definitely punk rock in the core of my soul. It bleeds through in my writing. Edgy. Everybody says I'm edgy." She shrugs. "I get it all the time and I'm sure my background in the music business has a lot to do with it. I grew up in the mosh pits, on sidewalks beside tour buses hanging out with guys in leather jackets and motorcycle boots. I learned about life there. I watched brilliant people create magic. I learned to understand the fine line of honesty and lies that blends into fiction and becomes something greater than reality, and I learned it from some very big personalities. All of my books are influenced in some way by that period of my life. Some more than others, obviously, but the feeling is always there. That attitude is either part of you or it isn't. Some people can fake it, but when it's genuine you never lose it."
Melodie's life has quieted since then. She is now settled into a four bedroom house on a shady street in Central Illinois and spends her time as a full time novelist, Certified Kitchen Witch, mother, public speaker, event organizer, stray cat rescue advocate, and community activist.
"I wear many hats." She grins. "I'm always busy, but if you ask me I'll tell you my official title is 'International Dudette of Leisure.' Why? Because everything I do, I do with joy or I don't do it."
You can communicate with Melodie through the following:

Now let's shine the spotlight on this wonderful author and find out more about her!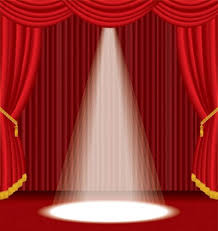 Maer:  Thanks for joining us to tell us about your new book. What is the funniest or oddest thing that has happened to you as an author?
Melodie:  I think this is the hardest question I've ever been asked. I don't know. I think everything about being an author is odd, to be honest. I spend hundreds of hours watching film reels inside my head, freezing scenes inside my mind's eye so I can describe them, and hundreds more hours listening to the disembodied voices of my characters so I can write down what they're telling me. And then the whole thing goes to print and I get to hear from people who visited that world and became part of the experience. But the weirdest thing is when people treat me like I'm a celebrity. It's just like… I'm a regular person, you know, with a touch of creative schizophrenia that compels me to create worlds inside of worlds. It's all pretty bizarre, really.
Maer:  That was a great answer! Do you use beta readers and, if so, what qualities do you look for in a beta?
Melodie:  The only solid requirement I have for a beta reader is that they enjoy my kind of writing. I do that not because I expect a positive response, but because I don't see the point in giving a manuscript to someone who will hate it. I can't rewrite the whole thing to suit somebody who doesn't enjoy reading what I write, so I look for people in my target audience – and then I let them tell me what they liked and didn't, consider it all, and polish the story.
Maer:  Is this a stand-alone or part of a series?
Melodie:  It's actually a little of both. It's not a sequel, but as "sister" book to my second novel, BURNING DOWN ROME. Either could be read independently without much lost, but if you were to read them together both stories become much richer.
Maer:  Which character, other than your MC, is one of your favorites to write and why?
Melodie:  I have more than one main character in Lights of Polaris, and many side characters. There are a few that I adore. All the Cade sisters are wonderful,  but if I have to choose just one side character to love, I have to go with Cooper Thomson. Cooper's just good people. He's loyal, hard-working, smart and he's always looking out for those he cares about. Plus he's funny. But more than that, he's all heart. If you pay attention to him, everything he says and does is passionate. He doesn't pull punches, but he's also very kind. I think Cooper's great.
Maer:  If you had to pick a color to describe D.J. what would that be and why?
Melodie:  One color to describe D.J. Cade? Wow. She's a rainbow. So… indigo? All colors combined, I guess. One thing's for certain, though. She'd be bright enough that you'd have to shield your eyes.
Maer:  I think this is my first rainbow answer. 🙂 Love it! Who are your favorite authors to read?
Melodie:  My favorite books are the really old, dry ones that most people find desperately boring. I love Dickens. Oliver Twist absolutely changed my life. It was the first book I ever read where I physically felt the emotions of a character, stopped and said, "Wow. I want to do this." I was about nine when I read it the first time, so I didn't understand the depth of the story, but, man, I felt its power.
Now, on a more modern scale, I really enjoy a variety of authors. I'm a huge fan of Clive Barker's work. He makes me jealous because of his ability to paint a portrait with words. And I love an author from the 80's named Christina Freeman. As for indie and small press authors, Maer, you're pretty amazing. I also like Danielle DeVor. And Jenna Brooks has done some incredible work, as has Killarney Traynor and a slew of other indies. There's a lot of quality work out there if you look. I'm pretty eclectic. I'll read just about anything that captures my interest, genres be damned.
Maer:  Can you share a bit about the project you're working on now?
Melodie:I really don't like to talk about works in progress. I don't know why. I feel like when I do they lose energy. I know that's probably superstitious or silly, but if I feel that strongly about it, I figure I better stick to my guns. But I will say that I'll be working on a series, and it's completely unlike anything I've ever written in the past. And that I'm really excited about it.
Maer:  What do you do when you're not writing?
Melodie:  Pretty much all I do is write, but when I'm not I'm involved in all sorts of things, including community projects and some activism. I also rescue and adopt stray and unwanted animals, mostly cats and ferrets. I've been doing that for about twenty years with great success. I try to rehabilitate them, and get them proper homes.
Maer:  What influenced you to write in your genre? Do you write in others?
Melodie:  I have been told repeatedly that I'm a genre bender. I really just write literary fiction. My books are big, messy slices of life that you can really dig your teeth into. I'm inspired by life. Love and life, and the intricacies that bind us together and tear us apart. I try to tell the truth in my books, to really reach deep and pull out the confusion, joy and mystery that makes life interesting.
Maer:  As a genre-bender myself, I can appreciate that! What music, if any, do you like to listen to while writing?
Melodie:  That depends. I tend to take on habits and traits of my characters as I write them. BURNING DOWN ROME was about a pop-punk rock band, so I listened to a ton of punk music and rock n roll. During Lights of Polaris, for whatever reason, I listened to a lot of music from the sixties – like Donovan and the Rolling Stones. With the new book I'm writing, I'm playing tons of  jazz and some rock music from around 2010. So it varies with the mood of my characters and what they enjoy. Or, I'll pick a certain song for tempo in a scene – something breakneck or soothing, or heartbreaking, depending on the emotion I'm trying to evoke.
Maer:  Thanks so much for stopping by today and giving us a behind-the scenes peek at what you do. Do you have anything you'd like to add?
Melodie:  I just really want to thank you for having me, and I hope that anyone who picks up my books will enjoy them and take something positive away and keep it with them. I put a lot of myself into what I write and I hope that my experience, turned into fiction, can make a difference to people.
Prizes:
1 – 2.25" Button pack with covers from Lights of Polaris and it's sister novel, Burning Down Rome
1 – $10 Amazon gift certificate
1 – Set autographed paperback novels of Burning Down Rome and Lights of Polaris