Paul Cude
is


In Paul's Own Words
As for me………I look after my two girls, and when they're at school I'm a teaching assistant. I love playing hockey, and help coach kids, mine included. Other interests include reading, building computers, squash, cycling, great days out with my wonderful wife and kids, as well of course as WRITING! I've just published my second book in the series, called  Bentwhistle The Dragon in A Chilling Revelation.
Let's find out more about Paul!


Paul Cude
Paul Cude was born in Southampton, Hampshire, England in 1968. As a small child he moved to Salisbury, and as a much older child (12) developed a fanatical interest in playing field hockey – something he is still obsessed about to this very day. A photocopier, fax and printer engineer for many years, redundancy allowed him the privilege of becoming a full time house husband, watching and shaping his two fantastic children as they progress in life. Married to a beautiful wife, he likes nothing more than days out with her and the children. On the odd occasion that free time presents itself, he likes playing field hockey, taking computers apart (sometimes putting them back together again, occasionally sucessfully) and of course writing. Paul has spent over a year working as a teaching assistant in a wonderful school, a job he enjoys more than any he has ever had.


A Chilling Revelation 
Following his harrowing and near death experience at the talons of the evil dragon Manson in 'A Threat From The Past', Peter Bentwhistle, the human shaped dragon and reluctant hero, finds himself on the slow path to recovery.
Helped by his dragon friends, Tank and Richie (both in their human forms), he finds solace in his new found friendship with the dragon king. But the three friends are soon unwittingly drawn into a deadly plot, when a straight forward meeting with the monarch sees them helping an injured dragon agent, straight back from his mission in Antarctica with news of a devastating encounter with another ancient race.
Blackmail, intrigue, forbidden love interests, a near fatal mantra gone wrong, a highly charged rugby match in which Tank takes a beating, combined with enough laminium ball action to please dragons the world over, stretch the bonds of the dragons' friendship like never before. New friends and ancient enemies clash as the planet braces itself for one of the most outrageous attacks it has ever seen. Lost secrets and untold lore come to light, while sinister forces attempt to steal much coveted magic.
Now let's shine the spotlight on Paul!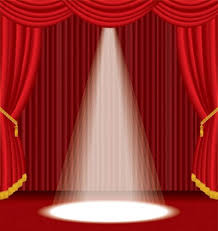 Maer:  Thanks for joining us to tell us about your new book. What is the funniest or oddest thing that has happened to you as an author?
Paul:  Sounds a bit crazy really, but one night, when my eldest daughter was just a baby (she's eleven now), I had the single most realistic dream I've ever had. I didn't remember it until the following day, but when I did, I swear it was just like watching a movie in my head…..so graphic, so intense, so…..mesmerising. Anyhow, I told my wife, who was gobsmacked to say the least. And so was what she said to me: "You have to write it, you just have to." Initially I just laughed off her idea, bearing in mind that at the time I could only type with two fingers. But over a period of I suppose months, I kept getting more dreams, flashbacks into the story…….sometimes little details, sometimes insights into the characters, sometimes twists and turns to do with the plot. In the end I suppose it was inevitable that I would write it. First I taught myself to type properly…..3 months, and then, well………..I began. At first I needed complete silence to be able to write, something there wasn't a lot of bearing in mind I was taking care of one young child, with another on the way. But over time I've learned to filter it all out and can now write with the kids playing around me if I need to, or even listen to music, but I still think I do work more efficiently in total silence. To this day, I still dream about the storyline in my books, getting updates and insights on a weekly, or even a daily basis, particularly if the very last thing I'm thinking of before I doze off, is my writing.
Maer:  That is fascinating! I barely remember my dreams, most of the time. Do you use beta readers and, if so, what qualities do you look for in a beta?
Paul:  I don't use official beta readers, but I do have a network of trusted people that I show my book to. First and foremost, they are all readers, but some have a grounding in editing, others are fantasy fans, and one or two don't really read the fantasy genre, except when presented with my books. I feel a good gauge of whether the book is right, is if you can capture the imagination of someone who wouldn't normally read the genre you are writing in.
Maer:  What is a one line synopsis for your book?
Paul:  Team sport-mad dragons disguised as humans, thwarting a dastardly plot with global consequences.
Maer:  Ah, you had me at dragons! Is this a stand-alone or part of a series?
Paul:  This book is the second in the series, with 'Bentwhistle The Dragon in A Threat From The Past' being the first.
Maer:  Which character, other than Peter, is one of your favorites to write and why?
Paul:  To be honest, I like writing about them all. But in the new book, there are three characters (one new, two with brief mentions in the first book) that all capture my imagination, and I've enjoyed writing about more than I could have believed. One is the dragon equivalent of a 'James Bond', another has a romantic link, while the last is a relation, lost a very long time ago.
Maer:  If you had to pick a color to describe Peter what would that be and why?
Paul:  I think it would have to be yellow. Partly because whenever I think of the color yellow, I always associate it with being calm…not really sure why. And the main character is a rather calm, mind your own business, reluctant, in the wrong place at the wrong time dragon disguised as a human. Also, because he is a dragon, I always associate him with heat in some way, shape or form, whether that be roiling lava, fiery breath or shimmering sunlight, glinting off his wings. Yellow would sum him up perfectly.
Maer:  Who are your favorite authors to read?
Paul:  When in my late teens, I mistakenly ordered a Tom Clancy book…..Debt of Honour. I was too lazy to return it, so it sat on my bedside table for weeks. Until one evening, when I picked it up and started to read it. Many hours later I put it down, only because I needed a few hours of sleep before I went to work. I was hooked. After finishing that, I went out and bought all the other Tom Clancy books I could find. It was also about that time that the Star Wars expanded universe books started to appear. I caught sight of the first one while working in a book shop in my role of service engineer. I can remember it clearly: Star Wars Heir to the Empire by Timothy Zahn. It had a striking blue cover with some of the Star Wars characters on it, and I had to buy it there and then, in the middle of doing my job, much to the amusement of the bookshop's owner. My love of the expanded universe has continued ever since, and as soon as the next book comes out…………..I have to have it.
It seems my love of books goes in phases. If I have nothing to read, I wander around a bookshop until I find something I like the look of and then buy it. If I get hooked, I go back and find other books by that author. Examples of this for me are Terry Goodkind and Christopher Paolini…………I love all of their books. The detail, the plot……the characters….are just all amazing. I can only dream of writing as well as they do. Other authors I've found and loved this way include Robin Hobb, J.V. Jones, David Gemmell and Trudi Canavan, to name but a few. I love the way they use their imaginations and the worlds that they create on the pages of the book. They're all very easy to visualise.
My favorite author of all though, is the wonderful Terry Pratchett. If you haven't read one of his books you really should. While I love pretty much all the books he's written, the ones about the guards of Ankh-Morpork, Captain Carrot, Sam Vimes, Corporal Nobbs, Angua and of course the Lord Vetinari, are easily my favourites. The characters themselves are described in magnificent detail, all with their own funny little ways. The plots twist and turn like a raging river, and the humour……….well, let's just say that is exactly on my wavelength. I've cried with laughter on many occasions reading some of Terry Pratchett's books, and I can't recall doing that for any other author I've read. If you're a reading fan, you really must try one of his books.
Maer:  Can you share a bit about the project you're working on now?
Paul:  Well, I've only just released the sequel to my first book, called Bentwhistle The Dragon In A Chilling Revelation, and it's considerably longer than the previous one. It picks up pretty much from where the first book left off. Only in this one, things get much……..chillier. Quite literally. There's another tale from the nursery ring (where dragons grow up), related to something that happens much further on in the book. Old and new characters alike feature in what I think is an adventure even more action packed throughout. We come across the mysterious nagas, for good or bad, and we learn a little bit more about the background and living conditions of the king, as well as discovering that he's far from past his sell by date. There's much more dragon and human team sport. Tank, one of Peter's friends, even gets to play a whole detailed game of rugby, in much the similar vein to Peter's hockey match in the first book. Plus there are more death defying laminium ball matches, this time in the league, rather than the global cup, with the Indigo Warriors perhaps biting off a little bit more than they can chew. Some of the action here is truly EXPLOSIVE! (A clue, methinks…) The characters, new and old alike, reveal a little bit more about themselves, with something for everyone. The new places visited include Australia, New Zealand, Russia, Egypt, USA, and of course the underground world of the dragon domain. My warped sense of humour still features in places, of course. Watch out especially for two of the King's Guards in the early part of the book, who are particularly good value on that front. Other than that, there's not much more I can tell you without giving away some of the plot, which of course I'm reluctant to do.
Now it's back to planning and writing the third book in the series. I've already written over fifty thousand words of it, and I know the plot inside out, but this one I feel needs more planning than the last two, as there are now so many elements that all need to be pulled together. There's so much going on, I wouldn't want to miss anything.
Maer:  What do you do when you're not writing?
Paul:  When I'm not writing I like to either spend time with my wife and children, or play hockey. A day at the beach down in Swanage or Hengistbury Head followed by a meal out on the way back sounds perfect. If not that, a family bike ride somewhere or a walk in the New Forest. I do love a game of hockey with my friends at Salisbury hockey club, but as I get older it's much harder to do on a regular basis. I help coach my kids and other children every Sunday morning though, and still try to get to men's training weekly. Playing squash regularly with an old friend, helps me get through the week. (He's mentioned in the book.)
Maer:  Busy guy! What influenced you to write in your genre? Do you write in others?
Paul:  I don't write in any other genres, although I do have some ideas flitting around inside my head for the future.
I'm guessing though, the whole story is part of everything that makes me who I am, and in that respect the genre of fantasy chose itself. Hockey plays a big part in the story and the plot, and has probably been the biggest influence on my life. I started playing when I was eleven years old (old by today's standards, but young back then). I'm hesitant to tell you how long ago that actually was. But through that sport I have met some of the most amazing people, most of whom I can count as friends, and had the best time on and off the field. I still play when I can, despite being more than a little long in the tooth.
As well as the hockey, I suppose the other influences come in the form of computer games that I've played growing up, and the books that I read. I love the Harry Potter books, and as I mentioned above, I'm a great fan of the Star Wars Expanded Universe and love the books of Terry Goodkind. But my favourite author in the whole world has to be Terry Pratchett. The worlds and the characters he creates are amazing and can easily be pictured in your mind. The twists and turns are something akin to a whirlwind, but most of all it's the humour that I find most compelling. I can name three or four books that have made me cry with laughter. All these things zip through my tiny little mind, and in so doing are responsible for everything that fills the pages of my book. If you want to know all about me as a person……..read my book.
Maer:  What music, if any, do you like to listen to while writing?
Paul:  I often spend time creating play lists made up from all the music I've collected over the years. Listening to a mixture of songs by different artists (a lot from the 80's) helps sooth my soul and focus my writing. If I had to name one band I can listen to while writing it would be Genesis. I'm a big fan and could quite easily listen to all their albums back to back, several times over, without being bored.
Maer:  Thanks so much for joining us today! Do you have anything you'd like to add?
Paul:  I was just about to say no, but one thing springs to mind………my wife. Without her, neither book would never have come about. From the very mention of the strange dream that started this all off, to the encouragement, editing, and putting up with strange questions about dragons at all times of day or night, she's helped me every step of the way. And in many ways, I feel it's her tales that will one day light up the world, if she ever stops working hard enough to write them down. So perhaps if you get the chance, you could take a look at her blog http://www.rachelcude.co.uk/ and read about some of the things on her mind. It's not always kept up to date, because normally she's too busy with her day job, and then doing all the things that I ask her to do with my book, but I think she always has a unique perspective on everything, and I enjoy reading her work, even though she doesn't always know I have.
You can buy Bentwhistle the Dragon in A Chilling Revelation
 at Amazon.
You can find Paul at these links: