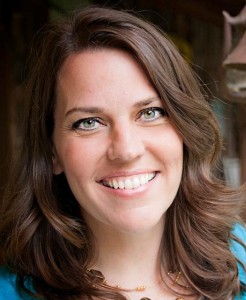 Rebecca Belliston
is

Welcome to Rebecca Belliston and her newest novel, Life.

Rebecca Belliston
Rebecca Lund Belliston is the author of the romantic suspense novel, Sadie, it's sequel, Augustina, and a new trilogy entitled Citizens of Logan Pond. Rebecca also composes piano and vocal music. When she's not writing fiction, music, or chasing her five kids, she can be found cuddled up with a good book. She and her family live in Michigan.
Read on for more about Rebecca…

Life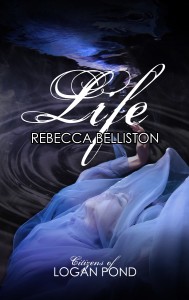 Her home. Her parents. Her freedom. Gone.
His dreams. His sister. Himself. Lost.
Two people.
One future.
The economy crashed, the country is floundering, and Carrie Ashworth struggles to keep her siblings alive. She has two jobs in her newly-formed, newly-outlawed clan: growing crops to feed thirty-six people, and keeping Oliver Simmons, their local patrolman, happy. Carrie's life is almost content when Greg Pierce shows up. A man with the ambition to help them survive. A man determined to hate her.
When a government raid nearly wipes out their clan, Greg realizes the true reason behind their safety. Patrolman Simmons has fallen for Carrie. Greg takes it upon himself to give the socially-awkward patrolman what he wants. Only Carrie doesn't like Greg throwing her in Simmon's path, especially when Greg's brusque exterior melts, and she catches a glimpse of the real man underneath. Carrie is forced to choose: follow her heart or save her clan.
Life won't let her choose both.
You can buy Life at these retailers:
Now let's shine the spotlight on Rebecca!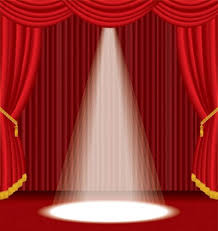 Maer:  Thanks for joining us to tell us about your new book, Rebecca. the funniest or oddest thing that has happened to you as an author?
Rebecca:  A recent thing was when my 9yo daughter came home from school super excited and said, "Mom, guess what? I met a real live author today!!!" Not sure what she thinks I am, but I found it amusing.
Maer:  Do you use beta readers and, if so, what qualities do you look for in a beta?
Rebecca:  Yes, I have many friends/family who read my stuff before I send it to the publisher. I like having people from different backgrounds and perspectives because they see different things which need fixing. Readers. Published authors. Men. Women. I even try to get some teens to read so I can hear their input. I love it.
Maer:  What is a one line synopsis for your book?
Rebecca:  When the financial collapse of America wipes out life as Carrie knows it, she finds the will to survive with the help of a man determined to hate her.
Maer:  Is this a stand-alone or part of a series?
Rebecca:  This is the first in a trilogy subtitled LIFE, LIBERTY, and THE PURSUIT.
Maer:  Which character, other than Carrie, is one of your favorites to write and why?
Rebecca:  Greg. Hands down. He's just so angry, and I'm not sure why I enjoy writing that, but I adore him in the same way a mother adores her misbehaving toddler. I can see so much potential in him, and I want to help him reach it. (I know he's not real. I do. I promise.) 🙂
Maer:  If you had to pick a color to describe Carrie what would that be and why?
Rebecca:  Yellow is the best color to describe Carrie because she is sunny and bright, and in a lot of ways, a light in her dark circumstances.
Maer:  Who are your favorite authors to read?
Rebecca:  Lately I've enjoyed Marissa Meyer, Kiera Cass, and Jennifer Nielsen. I love their writing styles.
Maer:  Can you share a bit about the project you're working on now?
Rebecca:  I'm currently finishing up LIBERTY, which is the second book in the CITIZENS OF LOGAN POND trilogy. I love where the story is headed. Hopefully the readers will too.
Maer:  What do you do when you're not writing?
Rebecca:  I have five kids, so a lot of my time revolves around them. But I'm also a musician, so I teach piano and compose music.
Maer:  Fun background! What influenced you to write in your genre? Do you write in others?
Rebecca:  My first two novels are contemporary romantic suspense novels. But this new series is more dystopian romance. The idea of this series intrigued me and spawned from one thought: "What if the end of civilization as we know it doesn't come from some huge war or catastrophe? What if it comes from the absence of one small thing: the dollar?" I've been thinking future civilizations ever since. However, I also have a medieval romance I'm working on, so…I guess I just like writing romances in any time period.
Maer:  Intriguing concept. What music, if any, do you like to listen to while writing?
Rebecca:  I love to listen to music while I write. Depending on the scene I'm writing, I'll listen to anything from country to classical. My favorite go-to Pandora station is Hans Zimmer, film score composer. It makes me feel like I'm writing the next block buster movie.
Maer:  I like soundtracks, too, for writing. Rebecca thanks so much for sharing a bit behind the scenes today. Do you have anything you'd like to add?
Rebecca:  Thanks for having me on your blog, Maer. One thing I've learned in six years of writing is how generous the writing community is.  I love it, so thanks!
Maer:  My pleasure!
You can find Rebecca at these links: