Thomas Ferreolus
It's a pleasure to welcome Thomas to the blog today. I'm currently listening to the audio version of his novel, Sounds of Wars. This historical fiction debut gives the reader an evocative, gritty look at the war in Iraq.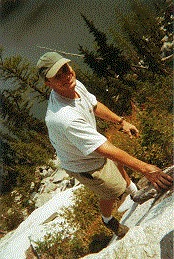 Thomas Ferreolus, adventurer and great outdoorsman, proudly served during Operation Iraqi Freedom. Loving a good cliff hanger, he continues to write fictions in the Pacific Northwest where he now resides with his beautiful wife, and family.
Read on for more about Thomas and his novel…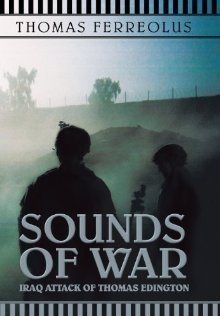 'Sounds of War, ' is a historical fiction of lost battles for the Al Anbar Province during Operation Iraqi Freedom. Richly frought with lambasted situations, follow Thomas Edington's gritty journey as it teeters on the edge of the surrealism. Always landing in hot water, his life is altered when he is forced to navigate down a precarious path of unspoken truths all while a barbaric war rages around him. The war's twilight reflects a rainbow of dark hues bathed in blood soaked colors of altruism, and if it were not for the gruesome realities of war, the 'Sounds of War, ' would be a fantastic comedy. Entertainingly witty, the story line easily unfolds like a Hollywood block buster.
Now let's shine the spotlight on Thomas!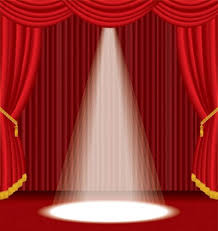 Maer:  What is the funniest or oddest thing that has happened to you as an author?
Thomas:  My dog shredded a copy of the first draft. Ya think he was saying something about the work?
Maer:  Oh, no! So, do you use beta readers and, if so, what qualities do you look for in a beta?
Thomas:  I have someone very close who reads my work.
Maer:  What is a one line synopsis for your book?
Thomas:  A novel about the darkness of war as seen through a soldier's eyes as he battles not only his daily routines but for his own sense of humanity.
Maer:  Is this a stand-alone or part of a series?
Thomas:  Sounds of War is the first in a series called, Iraq Attack of Thomas Edington.
Maer:  Which character, other than Thomas Edington, is one of your favorites to write and why?
Thomas:  I would have to say that Corporal Williams is my favorite so far. His dark but straight forward attitude is nothing short of hilarious. I truly laugh while I write his parts out on the pages.
Maer:  If you had to pick a color to describe Thomas what would that be and why?
Thomas:  Though more of a earth tone in nature, Thomas Edington has an edge that can draw blood…reddish-brown.
Maer:  Who are your favorite authors to read?
Thomas:  Herman Melville, and Bernard Cornwell are two that come to mind but there are many more.
Maer:  Thomas, can you share a bit about the project you're working on now?
Thomas:  Book two in the series…
Maer:  Hmmm… So what do you do when you're not writing?
Thomas:  Nothing short of chewing on my toe nails, and living life to it's fullest.
Maer:  What influenced you to write in your genre? Do you write in others?
Thomas:  Being dragged down in the mud of life, and sharing the experience has a rewarding but redeeming quality I can't explain. Maybe I can, Fucking Wonderful!!!!!
Maer:  What music, if any, do you like to listen to while writing?
Thomas:  Love classical & opera music like, "O Mio Babbino, Caro" from Puccini's opera "Gianni Schicchi" and "O Fortuna" by Carl Orff.
Maer:  Aaah, yes, Puccino is one of my faves, too. Thomas, thanks so much for stopping by and chatting today! It was fun!
You can buy Sounds of War: Iraq Attack of Thomas Edington
 at Amazon.
You can find Thomas at these links: