Celebrate Magics and Win!
The third book in the Modern Magics series, Magics, is out in the world. With three books, four novelettes and one short story, the series is now complete! To celebrate, I'm having a Giveaway for not one, but two months! Be sure to enter for a chance to win books, swag and gift cards.
Check out the Giveaway below. One of the ways to enter is to join my book club. If you join through the Giveaway link, you will not only enter to win one of the prizes, you'll also receive a FREE ecopy of "Unwanted Ghost"!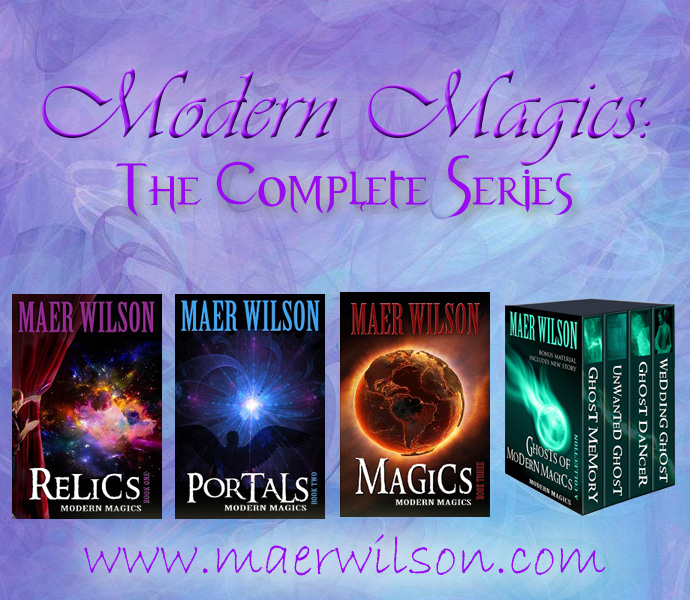 Prizes include:
2 Winners – $5 Amazon Gift Card
1 Winner – ecopy of RELICS
1 Winner – ecopy of PORTALS
1 Winner – ecopy GHOST OF MODERN MAGICS
1 Winner – ecopy of WEDDING GHOST
1 Winner – ecopy of UNWANTED GHOST
2 Winners – Signed RELICS Bookmark
***Open internationally, with one exception. Signed bookmarks are USA only.
Must be 13+ to win.