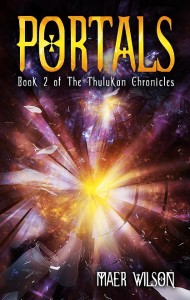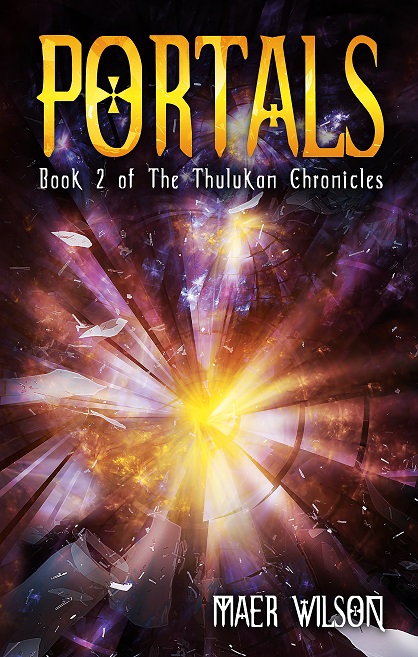 Today marks the release of Portals, Book 2 of the Thulukan Chronicles! And to kick off my book launch I have an enormous blog tour going on now through 12/22/13. I also have a little Giveaway going on, so be sure to enter!
Tour Stops

The links will be live as soon as I get them. 🙂 Do check out these awesome websites and books of the generous authors and organizations that are hosting my tour. And be sure to leave a comment to let me know you stopped by my interview or post. I think we have some fun and interesting content lined up. My deepest gratitude goes out to these folks for helping to launch Portals!
I'd like to say a special thank you to Danielle DeVor for designing my gorgeous tour button.
12/14 –  Cape Women Online – Guest Post
12/14 – Avery Olive – Interview
12/14 – Kyra Dune – Interview
12/14  – Tina Moss – Excerpt
12/15 – Travis Luedke and Travis' 18+ Nightlife Site (Sexy vamps!) – Book Blast
12/15 – Jenn Walkup – Blast
12/15 – Ian Hutson – Interview
12/16 – Paul Kater – Interview
12/16 – Lucy Pireel – Book Blast
12/17 – Naomi Leadbeater – Review
12/17 – Kirstin Stein Pulioff – Interview
12/17 – Rebecca Odum – Interview
12/18 – Katie O'Sullivan – Interview
12/18 – Christoph Fischer – Blast and Interview
12/18 – Chris Weigand – Guest post
12/19 – Ceri London – Interview
12/19 – Tina Power Traverse – Book Blast
12/20 – Dottie Taylor – Interview
12/20 – Natasha Johnstone – Blast and Guest Post
12/21 – Danielle DeVor – Guest Post
12/22 – Carla Krae – Blast 

12/22 – Constance Phillips – Blast
Giveaway
A chance to win one of these prizes:
1 – $10 Amazon Gift Card
1 – $5 Amazon Gift Card
3 – eBook Bundles of "Ghost Memory" and "Unwanted Ghost"